Mission & Focus
Cirsia Impact is an independent advisory led by
Niko Klein
dedicated to generating meaningful impact by serving
philanthropists
and
impact investors
with un-biased, client-driven & research-based counsel.
Expertise: Issue Areas:
Customized, Client-driven Advisory Services
Market Landscape Mapping
Context drives impact.  The best philanthropists and investors are proactive, informed, and connected.  An iterative process of desk research, outreach & interviews, and eventual synthesis produces a "map" that situates issues, actors, and stakeholders in a given industry or geography across an easily understood visual schema.
Pipeline Development
Before launching an impact-driven program it's critical to understand the scope of real-life opportunities for investment, partners and competitors, as well as gaps & clusters of innovation. Assembling a concrete pipeline of potential investees, co-investors, and expert partners is a critical input to developing market-based strategy and disciplined investment selection.
Strategic Frameworks
Optimizing risk and tradeoffs is central to effective philanthropy and impact investing.  The foundation for such an optimization is a sound set of priorities that produce clarity in decision-making and naturally bubble up both early wins and long-term goals.
Due diligence
Smart investments are predicated on taking the time to understand the market, the model, stakeholders and the team.  It's absolutely critical to develop a real sense for the competitive landscape, purchasers and other funding streams, and relevant regulations and policies before dedicating capital.
Business Strategy
Successful business models are founded on very much the same market intelligence as investment strategies — a focus on product/market fit, user-centered needs, competitive landscape and potential strategic partnerships and channels.
Niko Klein's Past Advisory Work
Colorado-based Family
Led parallel Colorado- and Chile-focused research and opportunity mapping across Mental Health, Workforce Development and Community & Economic Development, used as basis for Theory of Change and investment theses.
West Coast Foundations
Led multi-sector global conservation landscaping co-sponsored by two environmentally focused foundations, exploring impact investments in water, forestry, ag, and built environment.
Corporate
Developed strategy, pipeline and program infrastructure for experimental impact investment initiative focused on activating athletes and expanding access to sport.
Chicago-based Family
Developed research-based strategy for an early childhood innovation fund, leading anchor investment in the
Granite District Social Impact Bond ("SIB")
, the first education and early childhood impact bond in the US.
NY-based Family
Led local living economy & food system market scan, strategy, and pipeline development, focused on strengthening the local foodshed in Hudson Valley, NY.
Texas Foundation
Developed and launched US impact investment program, including a K-12 ed-tech market landscape, and deal sourcing for initial pipeline of investments which included an anchor direct investment in
Mastery Connect
.
Background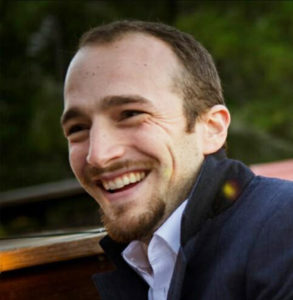 Niko Klein leads Cirsia Impact's bespoke advisory services, and brings to this work a decade of experience in impact investment and philanthropy.  Previously the Director of Research at Imprint Capital Advisors (acquired by Goldman Sachs), Niko has also worked in community health, environmental conservation, tourism, real estate development, and technology — across the US, Mexico, Chile and Argentina (LinkedIn).  Upon joining Imprint in 2008, Niko built the firm's research division in close partnership with its foundation, family office & corporate clients.  He subsequently took on management of Imprint's portfolio of clients and investments focused on Education, Community & Food Systems in the US.  Since leaving Imprint in 2014, Niko has worked as an independent consultant for philanthropic strategy firms, investment firms, family offices, and startup businesses.
Get in Touch
Inquiries about philanthropic and impact investment strategy, research or investment diligence are welcome, as are opportunities for collaboration.
San Francisco  |  Barcelona